Dream holiday in our B&B:
Maranza at its most beautiful
Welcome to Wiesenrain, our B&B in Maranza, the ideal place for your summer holiday. We serve delicious hot food 2-3 evenings a week for you to enjoy on our panoramic dining room. In winter you can experience our half-board. Take it easy in our cosy rooms and explore the surrounding stunning nature. In summer, you can discover the extensive network of hiking trails through idyllic landscapes, while in winter you can glide down pristine slopes. At Pension Wiesenrain, you can expect comfort, warm hospitality and culinary delights at any time of the year. Experience unforgettable moments at our B&B and indulge yourself.
B&B in summer
At our B&B in Maranza you can enjoy a relaxing summer holiday with warm hospitality and cosy rooms. Explore nature, relax on our terrace and enjoy a delicious and wholesome breakfast. Immerse yourself in the beauty and tranquillity of our surroundings for an unforgettable holiday.
Half-board in winter
In winter we offer half-board treatment. After an exciting day on the slopes, you can look forward to comfort and warm hospitality. Relax in our rooms and enjoy our delicious, home-cooked meals in the evening. Recharge your batteries and experience an unforgettable winter holiday in our winter atmosphere.
Contact us without obligation
Your hosts
That's us
We are Kurt and Monika, your friendly hosts at Pension Wiesenrain.
Both of us share a common passion for hospitality and look forward to offering you a warm and welcoming atmosphere. Our Pension Wiesenrain is the perfect place to recharge your batteries, explore nature and make yourself at home. We are always there to give you personal tips and make sure you have an unforgettable holiday in our beautiful surroundings.
The rooms in Maranza:
Hotel Pension Wiesenrain
Our 3-star hotel in Maranza, Wiesenrain, has five room types.



Standard double room
The double rooms are 15-18m 2 and have every modern convenience, as well as a south-facing balcony.
B&B from € 60, half board from € 80
Dolomites double room
The 18-21m 2 rooms are furnished with solid wooden furniture in rustic South Tyrolean style. They have every modern convenience and a south-facing balcony.
B&B from € 62, half board from € 82
Comfort Room
The 21m 2 rooms are furnished in maple wood in traditional Tyrolean country house style. They have every modern convenience and a large south-facing balcony.
B&B from € 64, half board from € 84
Family Room
The 21-27m 2 rooms are furnished in spruce in traditional Tyrolean country house style. They have every modern convenience and have south and west balconies with fantastic views.
B&B from € 66, half board from € 86
Family Suite
The 40m 2 family suite with 2 separate bedrooms is furnished in spruce in traditional Tyrolean country house style. The family suite is ideal for families whose children want their own space.
B&B from € 66, half board from € 86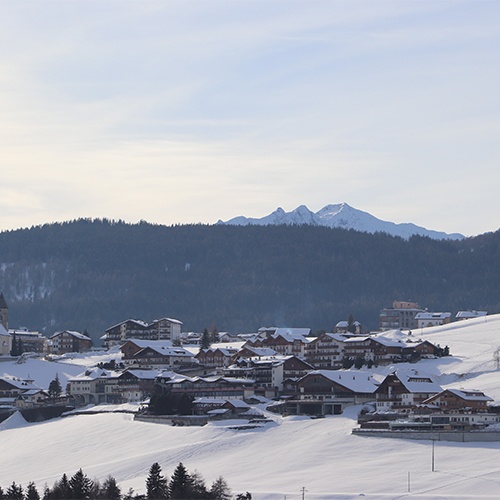 Where we are
Maranza
Maranza in Val Pusteria is a picturesque mountain village in South Tyrol amidst breath-taking nature. Surrounded by mountains, the area offers extensive hiking trails, mountain bike trails and several ski resorts. The warm hospitality and the traditional culture will make your stay unforgettable. Experience the unspoilt nature, the delicious South Tyrolean cuisine and the tranquillity of this idyllic place during your stay at our B&B.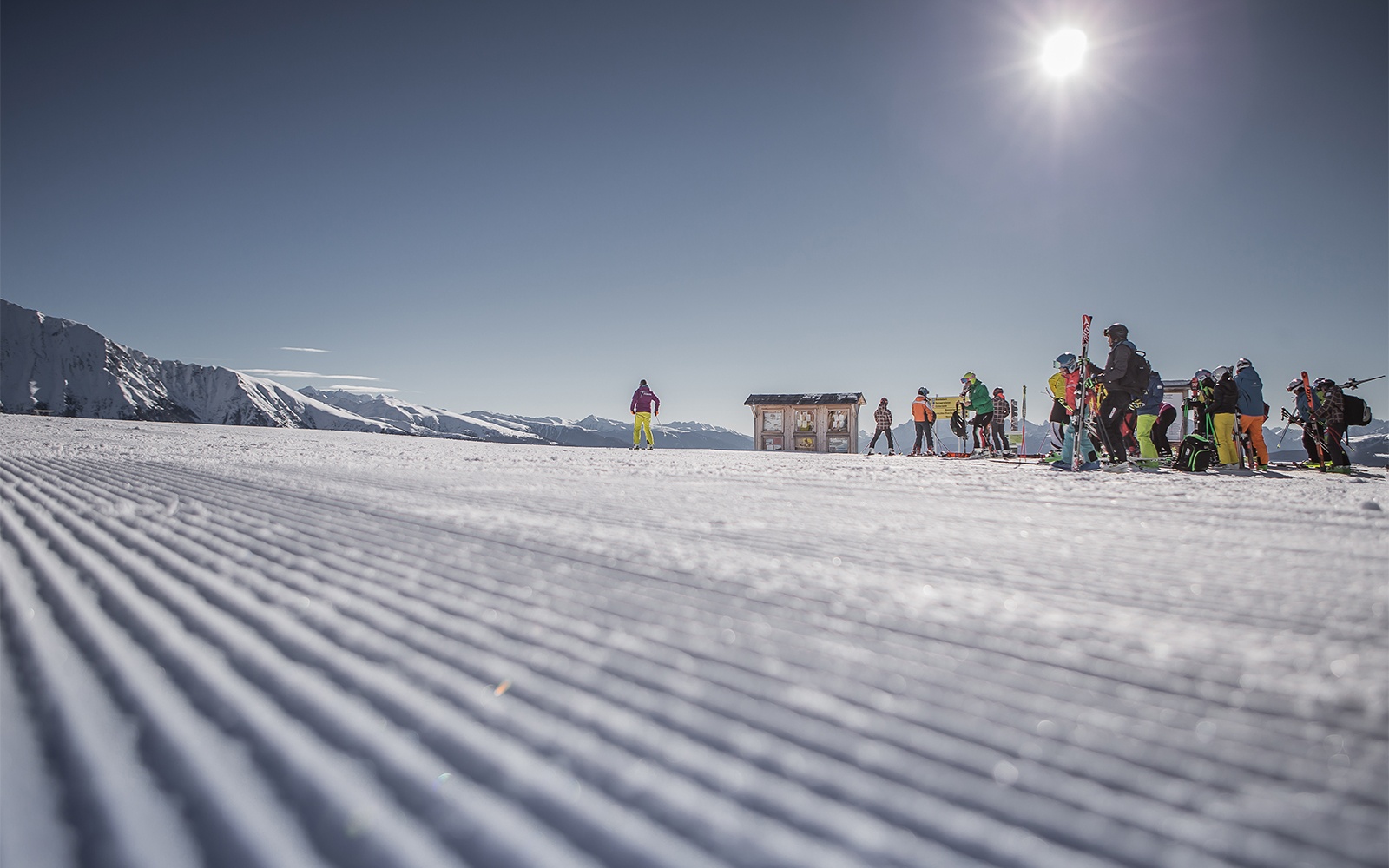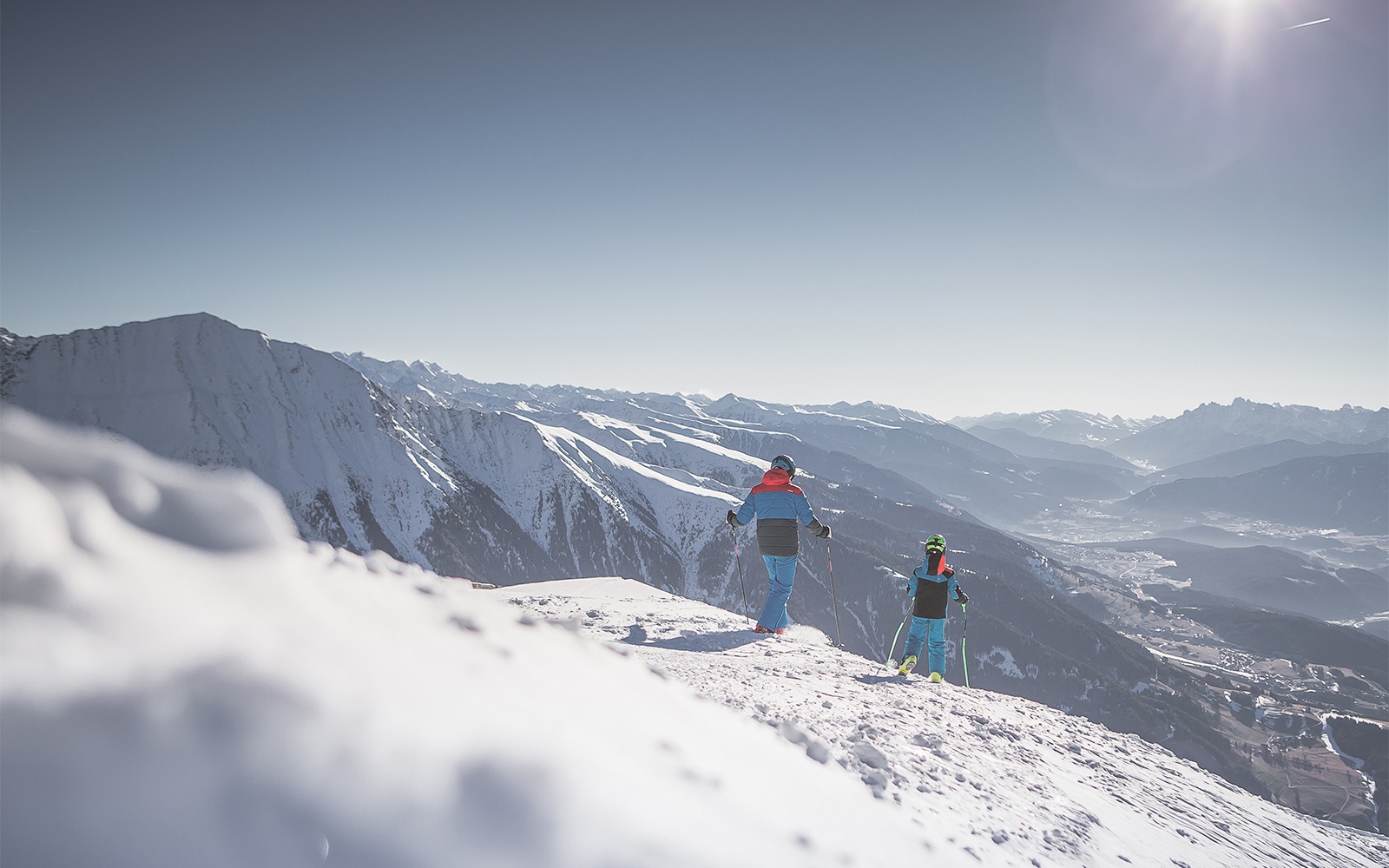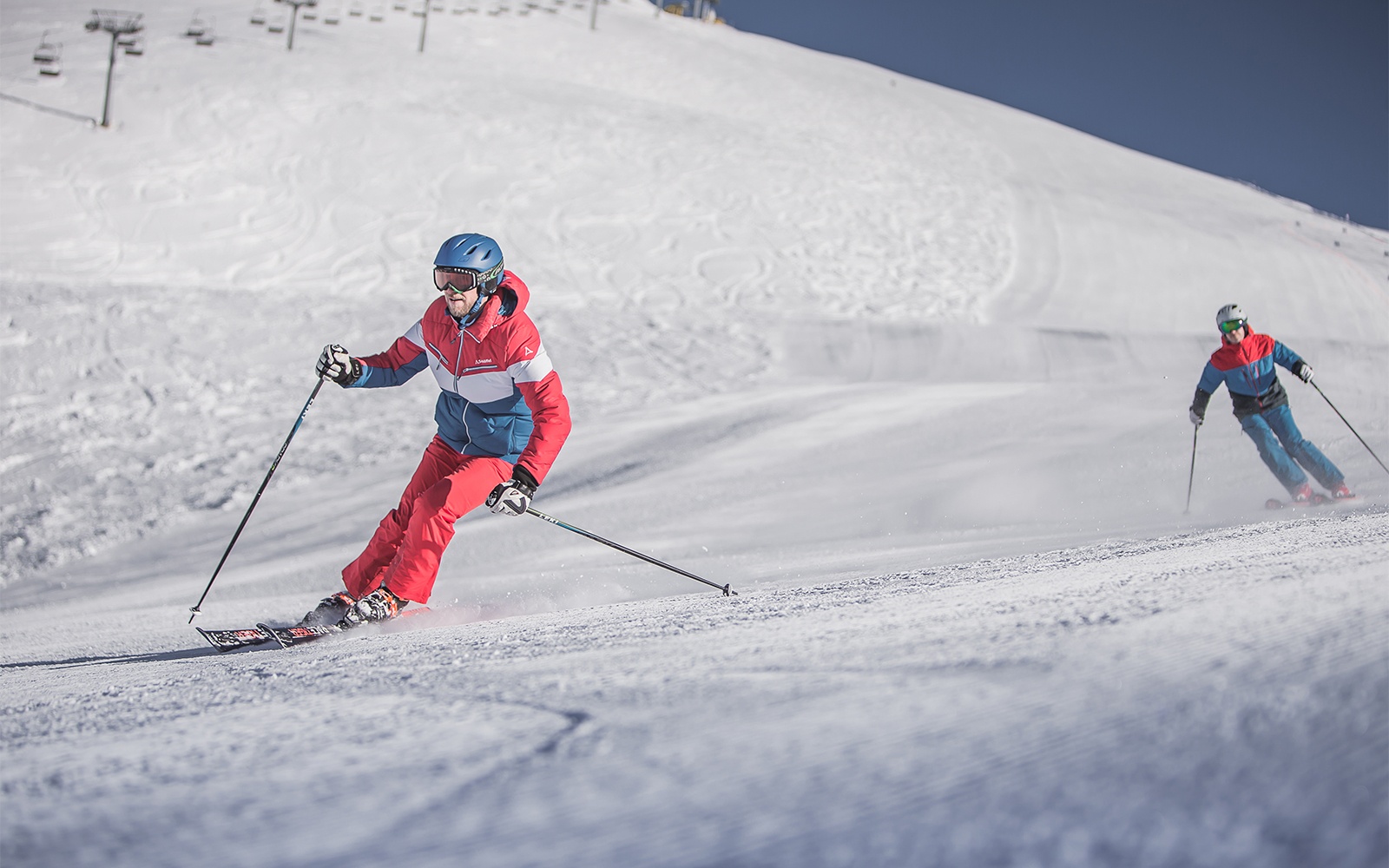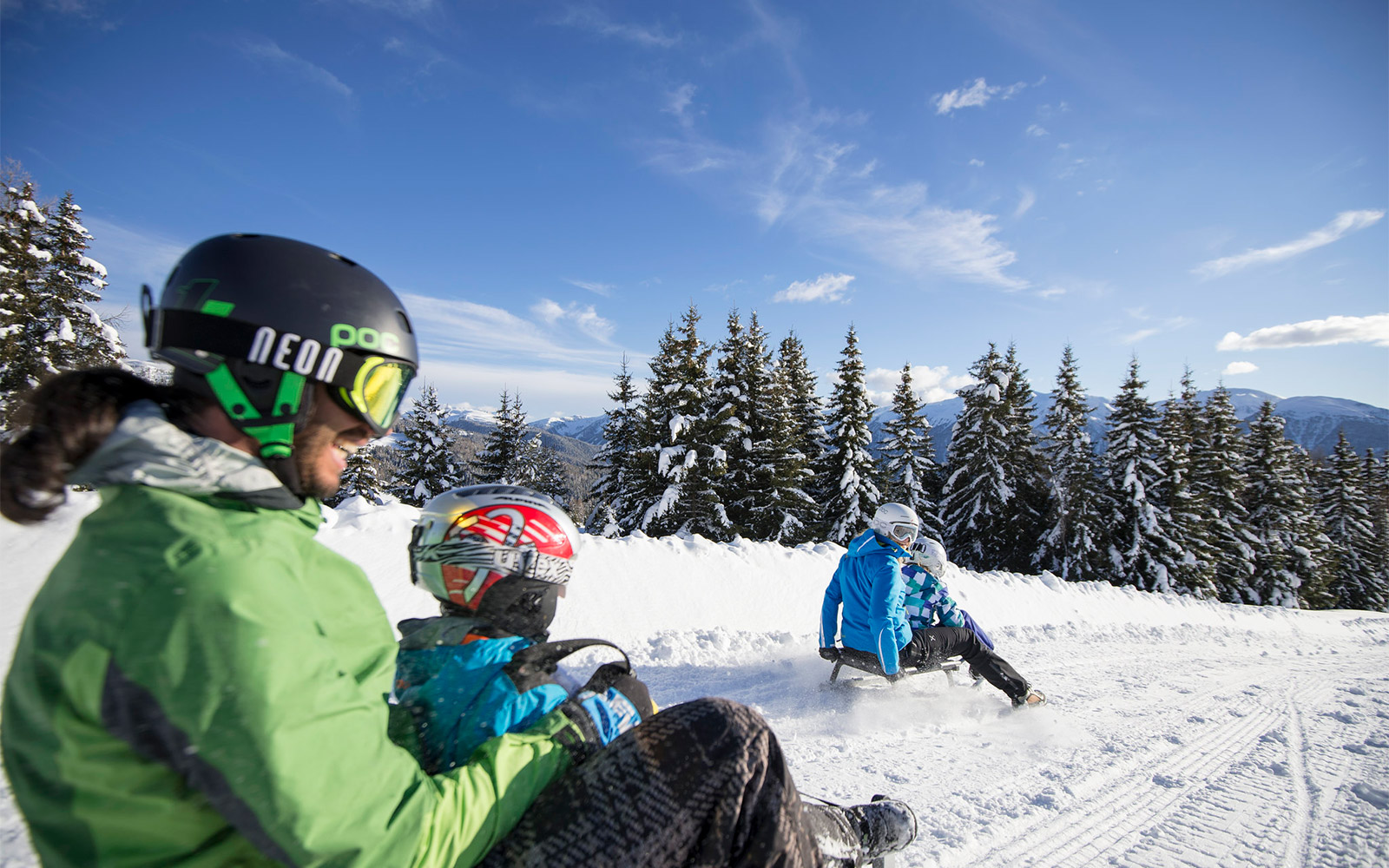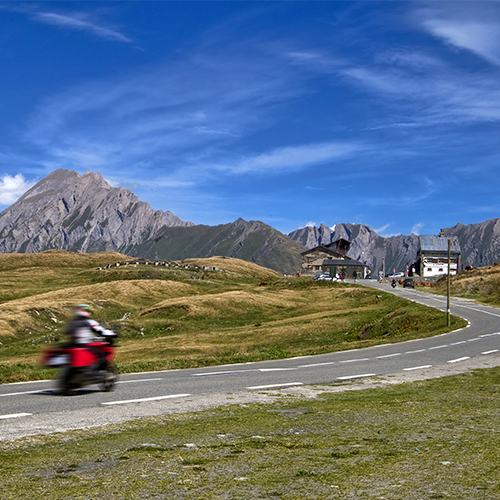 Welcome,
motorbike lovers!
From our panoramic terrace you can enjoy spectacular sunrises and sunsets. Pension Wiesenrain is the ideal starting point for motorbike tours of the Dolomites, the Pennes Pass and the Joch Pass.
9 good reasons for a vacation at Wiesenrain:
Small, quiet house with a family atmosphere.
Valuable tips from Kurt and Monika for the perfect vacation.
Prime location for summer hikes and winter skiing fun, only 300 meters from the cable car.
Spectacular views of the Dolomites, the Puster Valley, and the Eisack Valley.
Car-free vacation with the Almencard - free public transportation in South Tyrol.
Free admission to the Alpinpool every day for our guests.
Private in-house sauna available upon reservation.
Wonderful Kneipp facility in the garden during the summer.
Organic fruits, vegetables, and herbs from our own garden in the summer and autumn.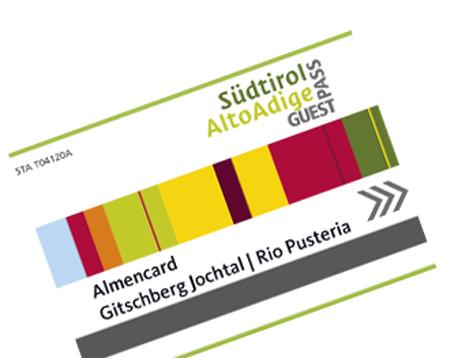 Almencard
May - November
30 Alpine huts, 3 Mountain railways, 1 Alpine region
find out more
Perfect stay
"Heartfelt welcome, spacious room with breathtaking balcony view. Impeccable cleanliness, top-notch food. The terrace was a fantastic place to relax. We wholeheartedly recommend the guesthouse. Thank you very much, Monika and Kurt!"
Familie Müller
Wonderful Summer Vacation
"Fantastic summer vacation in South Tyrol. Friendly hosts, ideal location, fantastic views. Cozy, clean rooms. We highly recommend the guesthouse."
Sophie & Tim
Dreamlike Stay
"Warm hosts, great tips. Ideal location, breathtaking views. Delicious food, relaxing Kneipp facility. Wholehearted recommendation."
Andrea & Markus.
Unforgettable Summer Vacation
"Unforgettable summer vacation in South Tyrol. Heartfelt welcome, helpful tips. Excellent location, clean rooms, breathtaking balcony view. Perfect breakfast. Warmest recommendation."
Sabine & Thomas
Phenomenal Stay
"Warm hosts, excellent recommendations. Prime location, comfortable rooms, breathtaking views. Highlight: breakfast with a view of the Dolomites. Highly recommended."
Lisa & Peter